Guided Tours
Interested in a Vienna Circle-themed city tour? Or a tour of the Art Nouveau Secession Building? We have arranged for a limited number of spots on these special tours! Further information: http://vsl2014.at/guided-tours/
Sights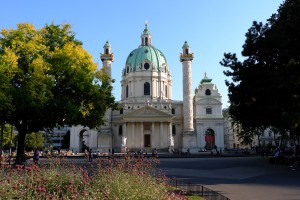 Vienna University of Technology is within walking distance of Hofburg Palace (the former imperial residence), important music venues including the Vienna State Opera and the Musikverein (home of the Vienna Philharmonic Orchestra – from where the New Year's Concert is annually broadcasted around the globe), of beautiful churches such as the splendid Baroque Karlskirche (St. Charles' Church) and Stephansdom (St. Stephen's Cathedral), which is located at the very city center, of major museums including the art nouveau Secession, the Albertina Museum, the Museum of Fine Arts (Kunsthistorisches Museum), the Museum of Natural History (Naturhistorisches Museum), the newly built Museumsquartier hosting modern art, and the Belvedere (a complex of two Baroque palaces housing an art museum), as well as Europe's largest open market – the Naschmarkt – with variety of international restaurants.
Further away from the city center, popular sights include Schönbrunn Palace (the former imperial 1,441-room Rococo summer residence) and the Wiener Prater with the famous Giant Ferris Wheel.
An extensive account of travel information for Vienna can be found on the official webpage of the a Vienna Tourist Board. The webpage of the city of Vienna offers all sorts of information on Vienna including tourist information.
We also recommend
Events
Online event programs are hosted by Vienna Tourist Board, as well as the newspaper FALTER and events.at. A program dedicated to the popular open-air cinemas can be found at sommerkino.at.
Close to the venue, there will be a number of festivals during and around VSL:
FIFA World Cup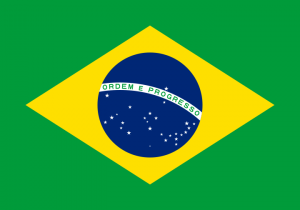 Public screenings of the FIFA World Cup matches (known in German as "public viewings") are held throughout the city. Arrive early (or book a table) to get a seat for the (semi-)finals.
Weather