Guided Tours
Vienna Circle Guided Tours & Guided Tours of Secession
Interested in a Vienna Circle-themed city tour? Or a tour of the Art Nouveau Secession Building? We have arranged for a limited number of spots on these special tours!
Further information: http://vsl2014.at/guided-tours/
Time (Secession Tours) July 13, 18, 19 at 4.30pm; July 23 at 10.30am
Duration (Secession Tours) approx. 1h
Time (Vienna Circle Tours) July 18 at 10.00am; July 21 at 10.30am
Duration (Vienna Circle Tours) approx. 2h
Exhibition
Kurt Gödel and the Origins of Logic in Vienna
Opening July 14, 18:30 with Patricia Blanchette (U Notre Dame) and Peter Weibel (Angewandte/ZKM Karlsruhe)
Free admission
Time daily, July 15–24, 10:00-18:00
Location Academy of Fine Arts Vienna – 5 min walking distance from the VSL registration desk
Address Schillerplatz 3, 1010 Vienna
Subway U1, U2, U4 (station Karlsplatz) or U2 (station Museumsquartier)
Tram lines 1, 2 (station Oper) or tram lines 1, 2, D (station Burgring)
Logic Lounge
The Logic Lounge is the pop-up meeting place for friends of logic from science and the public. During the Vienna Summer of Logic 2014 logicians from the fields of philosophy, mathematics, computer science and artificial intelligence present basic concepts of the "science of reasoning". Discussing these concepts with their hosts live and in public for exactly an hour from 17:00 to 18:00 on seven dates July 14–23 the scientists offer insights into the millennium old discipline of logic, celebrating the antique concept of the philosophical symposium (from Greek συμπίνειν sympinein, "to drink together"). Set at the Heuer Coffee Bar Garden Restaurant in the Kunsthalle Wien right on the Karlsplatz within easy reach of the three venues the Logic Lounge is the enlightening and entertaining epicenter of the world's biggest conference on logic. The participants are (in chronological order): Christos Papadimitriou, Georg Gottlob, Richard Zach, Roderick Bloem, Byron Cook, Moshe Vardi, Magdalena Ortiz and Ruzica Piskac.
For the program see http://vsl2014.at/logiclounge
Time 17:00-18:00 on seven days during the conference
Location Heuer am Karlsplatz at the Kunsthalle Wien Karlsplatz
Address Kunsthalle Wien Karlsplatz, Treitlstraße 2, 1040 Vienna – 2 min walking distance from the VSL registration desk
Subway U1, U2, U4 (station Karlsplatz)
Tram lines 1, 62 (station Resselgasse) or 1, 62, D (station Oper)
Kunsthistorisches Museum Wien / Museum of Fine Arts Vienna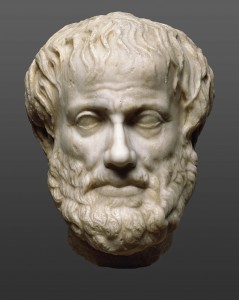 Want to meet Aristotle? Or at least one of the finest antique busts of the forefather of logic? Then go and see this fine work of art from the second century CE at the Kunsthistorische Museum, one of the most eminent fine art collections in the world located a 10 minute walk from the conference venue. Simply present your registration from July 9–24 at the museum's cash desk and receive entry at a reduced rate of € 11. You will find Aristotle in the collection of Greek and Roman antiquities on ground floor and will have access to all other collections of the Kunsthistorische Museum. For details see http://www.khm.at/en/visit/besucherinformation/access-contact/
Address Maria Theresien Platz, 1010 Vienna – 10 min walking distance from the VSL registration desk
Subway U2, U3 (station Volkstheater)
Tram lines 1, 2, D (station Burgring/Kunsthistorisches Museum)